Start Online Business No Money
Start Online Business No Money: Find An Idea
Everyone has something they can build a business around. It lives in a curious place between something you're passionate about, something you know something about, and something you're willing to put effort into.
Since you can't afford any mergers or acquisitions, finding a niche is the best way to avoid large competition. A niche is a small but profitable subdivision of a market where customer needs are not being met by competitors. Ideally, you want to be the only one selling what you're selling.
While you can tighten your niche through targeting a specific customer demographic or geographic location, you can also adjust your idea to make it one of a kind.
1. Just a Few Ideas of Business Niche's to Help You Get Started:
Start a blog – Generate income in several ways with a blog. You could also build your own business as a professional blogger.
Accounting – Many small businesses outsource their accounting needs. Your accounting service will help companies keep track of their cash flow, generate reports such as P&Ls.
Affiliate marketing – Affiliate marketing offers you a great way to earn a percentage of sales without having to create a product or maintain an inventory.
Amazon reselling – You can sell products on Amazon or become an affiliate, Amazon reselling might be a good business for you.
Bookkeeping – Help small businesses to keep their receipts in order.
Buy and sell domain names – You don't have to sell a domain name for millions for turning it into a successful business.
Business consulting – Whether you are a bookkeeper, strategist, marketing expert, IT guru, there are businesses out there who need your service.
Computer lessons – You can offer training on your computer, using free services like Skype or Google Hangout.
Computer support and repair – If you enjoy helping people with computer problems, starting an IT support service company might be for you.
Content writing for websites – Great content is what differentiates websites. Many businesses are happy to pay a writer to create website content.
Content marketing – Content marketing is the heart of SEO. Businesses who want to improve their search engine positions are your potential clients.
Dance instructor – All you need is physical fitness and a keen sense of rhythm. Knowledge of many dance styles is a plus.
Data analysis – Big data is big business these days. With the right skills, you can earn a fortune as a data analysis consultant.
Ebay sales – Scouring discount shops for undervalued items and selling them on eBay can be a good way to turn a quick profit.
Ebook writing – There are many ebook niches which can earn you huge sums of money. All you need is the ability to write and good research skills.
Editing service – People require editing services for all sorts of reasons, from college students to businesses writing press releases.
Google Adwords consultant – If you can learn how Google Adwords work, lots of companies will hire you to consult them on it.
Graphic design – You can put your artistic flair to work and design logos and other material for companies as a graphic designer.
Handmade jewelry – This is another business idea that can turn your creative side into cash.
Handyman – A handyman does all sorts of odd jobs, mainly centered around repairing and installing things.
House cleaning – This is a job almost anyone can do. Some people find cleaning quite relaxing.
House painting – Anyone can decorate a home, but many people are too busy to decorate their own. There's lots of work available for house painting businesses.
Instagram marketing – Sign-up for a free Instagram account and learn what posts are most popular. You can then turn this knowledge into a marketing business.
Niche marketing – Build a website around a niche. Market it and earn advertising income. Sell your own niche products.
Online training – Any skills you possess can be turned into a business by teaching others online.
Programmer – If you have the right skills, programming is a hugely lucrative industry.
Social media marketing consultant – People with a good knowledge of sites like Facebook and Twitter can run successful businesses consulting others on how to succeed through these platforms.
Start a Youtube channel – You can run a Youtube channel on any topic and potentially attract a global audience with your videos.
Website designer – If you have the necessary skills, web design is a big money field.
WordPress website consultant – If you know your way around the world's most popular blogging platform, there's lots of money to be made as a WordPress website consultant.
Did You Come Up With An Idea Yet?
 2. Deciding On The Products
An online business typically falls into 2 categories: digital products a.k.a info-products and online services.
Digital Products
Digital products are things like an e-book, an online course, an online membership, audio files, and videos. Some digital products like e-books or audio files are super easy to create, while other digital products like starting an online membership portal is more complicated and might require some money if you don't know your way around WordPress or coding.
Without any money involved, you can write an e-book about getting more fitness clients or teach an online course about that. With an e-book, you can write the entire book in Microsoft Word or Google Docs and design the cover with Canva.
Online Services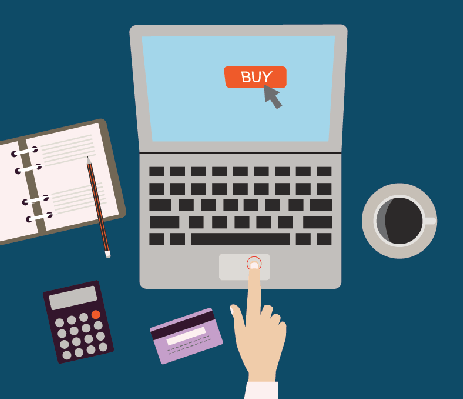 To start an online course, all you need to do is to record videos and have notes prepared, and all you need is a camera (whether its a professional camera or your phone camera) and preferably a mic. There's an online course platform that I use and recommend and it's called Teachable, and they have a basic Free plan that allows you to host and sell your online courses.
3. Take your idea public – Create a Website.
There are so many free options these days. If you don't have the money to start an online business, don't let it stop you, you just need to work harder and put in more time.
For example, a website can be created for free using WordPress. If you don't know how to use WordPress, this is what I mean by putting in more time versus money. Spend time watching YouTube videos and learn how to setup a WordPress website on your own so that you don't have to pay for a website designer or developer.
Always keep in mind that at the early stage, creating a simple website with very few pages is better than spending too much time or money creating a beautiful or complicated website. Get your first sale or client before you go all fancy. Or even better, instead of a website, you can create a landing page for free using MailChimp's free landing pages creator.
But before you get too carried away with the details, it's important to think about branding and growth. For roughly $10 a year, you can host a website under your choice of domain name, which will give it a more professional look. A great litmus test for finding unique names is to check whether the .com domain is taken.
4. Give Away Free But Useful Content 
Once you've figured out which medium you want to focus on, you need to create free content for your target audience. Some people don't like giving away free content because they are afraid no one is going to buy from them or need their service since they're giving away the good stuff for free.
However, the truth is the exact opposite. People need to know that you know your stuff and what to expect with your digital product or your service.
Now you don't need to spend any money creating content. Similarly, you don't need to pay anything to shoot pictures for your Instagram account or to write an article on your blog.
Some other types of free content include checklists, free e-books, free guides, free course via email, infographics, worksheets, workbooks, and so on.
Conclusion
These are the steps on starting an online business with no money. First you think about what you enjoy doing and you're good it. Second, decide on the products – digital products, your service, or both. Third, take your idea public – create your website either free or paid. Fourth, create and giveaway free content at your target audience.
Some of you might be thinking of promoting other people's stuff a.k.a affiliate marketing. That works just as well – in this case, you'll want to figure what type of products you want to promote as an affiliate. If you love cars, for example, maybe you can focus on promoting car-related products. There are several websites to find affiliate products, some of them are Clickbank, Amazon, and ShareASale.
If you have a job, hold onto it
A surefire solution to the question of how to start a business with no money is to start your business in your spare time and only give up your day job once your venture is able to pay you a wage. If the venture doesn't work out, you still have your job. If it does, the transition to being your own boss will be a lot less risky and far more rewarding.
If you found this page helpful PLEASE leave me a comment below and I will reply asap, thank you.